Tutka Bay Exploration
May 15 2015
<p>This summer, I'll continue working as a Naturalist Guide at a small lodge in Tutka Bay, Alaska. Tutka Bay is part of Kachemak Bay, which has one of the richest marine environments in the world. We experience extreme tides (up to 28 vertical feet of tide swing in 6 hours), which means many opportunities to explore unique ecosystems. There are more than 450 marine invertebrates! We see humpback, minke, and orca whales. Bioluminescence is something I also hope to video. I've been documenting sea star wasting syndrome in the area since May 2013. My blog Stay Curious (<a href="http://www.stay-curious.com">www.stay-curious.com)</a>) and my Stay Curious Facebook page (<a href="http://www.facebook.com/StayCuriousKaryn">www.facebook.com/StayCuriousKaryn)</a>) are where I will be posting updates about the activities.</p>
Read background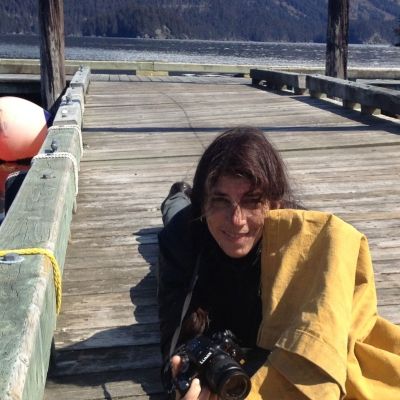 You are set up to receive WePay payments.
Here are the details to your account:
Name: Karyn Traphagen
E-Mail: ktraphagen@gmail.com
Account ID: 451428590
I've been testing my new Trident ROV (one of the beta units) and it performs amazingly. I can't wait for the summer months when we will be out all the time looking for seastars, subtidal creatures, and hopefully some of the whales that hang out in Tutka Bay. Here's a quick peek at one day out on the water. I took my friend, Curtis Jackson, who is a boat captain (and biologist and amazing person) out with me so that he could have a chance to "fly" the Trident underwater. He will be getting his own Trident later this Spring and has great plans for it (e.g. education). Later this year, when we have more hours of sunlight, the seaweed will be gorgeous. The shells on the seafloor are the remains from sea otter lunches. I'm most encouraged by the presence of some healthy seastars (in this video you will see Evasterias troschelli, a Mottled seastar). Please excuse the cheesy theme music!
posted by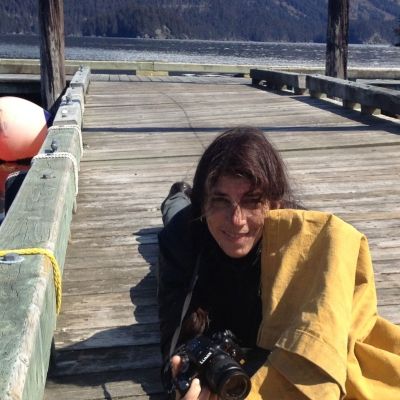 ktraphagen
2 comments
I'm very excited to update everyone that I'll be taking my beta Trident to Maine in just a week. My friend, Ned, a fellow Explorer's Club member, will help me pilot the Trident through the chilly waters off the shores of Peaks Island, ME. Ned has seen the development of submersibles for decades. In 1965, he worked with Captain Jacques Cousteau's submersible Soucoupe. I'm thrilled that Ned will get to fly my Trident as we do some test dives before I head with the Trident back to Kachemak Bay and Tutka Bay in Alaska. Imagine how different it will be to control a tiny ROV much smaller (and in many ways, more capable) than the saucer that he first explored the depths of the ocean with!
posted by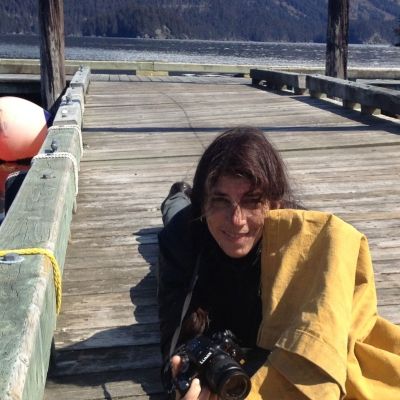 ktraphagen
1 comment
I'm excited to announce that my (Beta) Trident ROV has arrived! This underwater drone will help us get video of Kachemak Bay and Tutka Bay from a unique viewpoint. I'll begin testing it on the East Coast as I travel from North Carolina to Maine this month. We'll test the Trident in Kbay in January.
Each beta unit has a unique name given to it. Most are being given element names. Mine was given Bromine. I think this is an appropriate element since it is a fiery red color (one of my favorites) and compounds containing Bromine can be found in the sea. Perfect for an ROV heading to the ocean.
Stay tuned!
posted by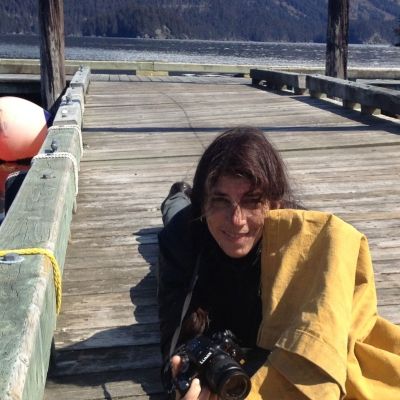 ktraphagen
0 comments
This summer, I'll continue working as a Naturalist Guide/ Scientist-in-Residence at a small lodge in Tutka Bay, Alaska. Tutka Bay is part of Kachemak Bay, which has one of the richest marine environments in the world. We experience extreme tides (up to 28 vertical feet of tide swing in 6 hours), which means many opportunities to explore unique ecosystems. There are more than 450 marine invertebrates! We see humpback, minke, and orca whales. Bioluminescence is something I also hope to video. I've been documenting sea star wasting syndrome in the area since May 2013. My blog Stay Curious (www.stay-curious.com)) and my Stay Curious Facebook page (www.facebook.com/StayCuriousKaryn)) are where I will be posting updates about the activities.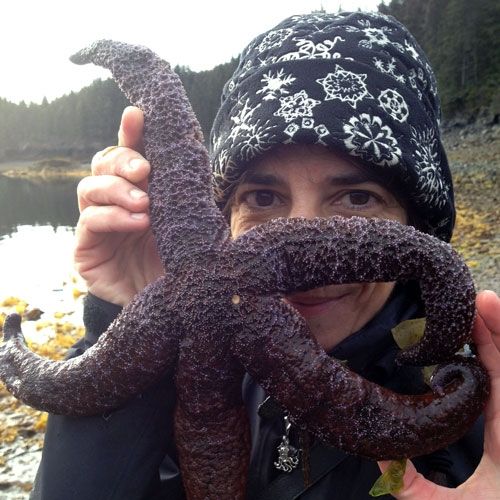 posted by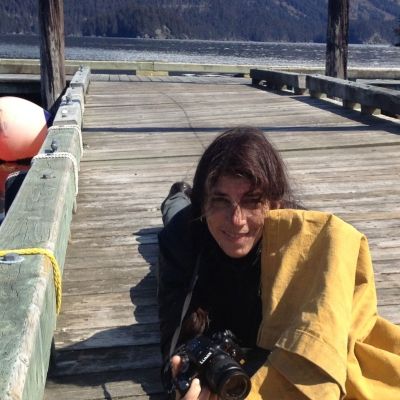 ktraphagen
2 comments