Thief Reef - first 2.7 test dive in Norway
November 30 2014
The first OpenROV workshop in Europe comes to an end - it's time to test our new 2.7s! All workshop participants will bring their ROV's to check out some fake coral reefs at Tjuvholmen (Thief islet).
Read background
Accept contributions for your expediton by providing us a few details. We will create an account on your behalf at WePay. If you haven't already registered with WePay, they will send you an email to complete your registration.
Follow
Leaded by "Harald Hornfagre" (the very Norwegian badass OpenROV) the ROVs marched down to the pier on the tip of Tjuvholmen.
The ROV-pilots:
Peter Wats
Mats Herding Solberg
Kristian Schumacher
Saulius Žemaitaitis
Jakob Nilsson + Martin
Meaning there were five ROVs in the water at the same time.
Brynjar, Bradd, Ole, Josef and Zack will hopefully join our next expedition with their ROVs - as for now, they contributed as co-pilots (tether management is crucial!).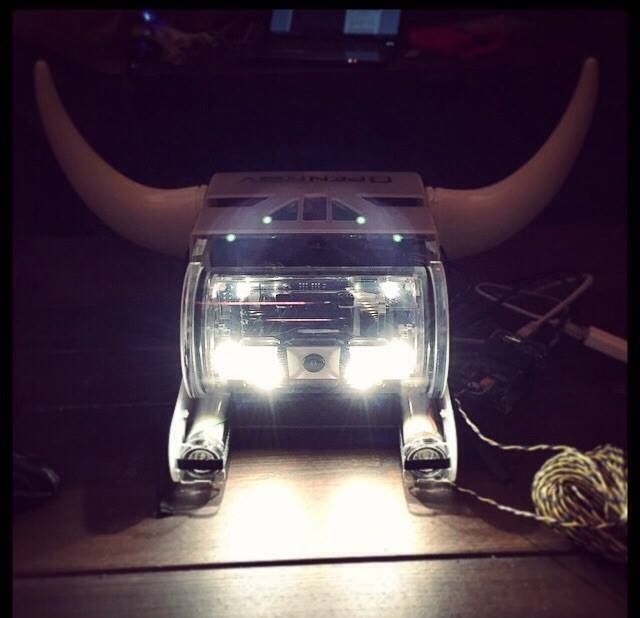 The two past weekends have been an adventure - for the very first time OpenROV have run a workshop in Europe, and more specifically in Norway, Oslo. It is also first time the new 2.7 version has been tested on a workshop - it is really fun to build!
Participants have come all the way from Austria and Lithuania to learn how to make the 2.7 version and to connect with other OpenROVers.
This expedition will show a lot of good stories and micro adventures from the workshop, and we hope to share some experience that can be useful for all of you who want to build the 2.7!
Mesh provided us a fantastic little maker space with all the tools we needed - thank you!