Sea Stars of STEM
August 15 2015
With local industry support, students from Newman Senior Technical College and the Port Macquarie Marine Discovery Centre are building an OpenROV to explore their own aquatic backyard...and beyond!
Read background
Accept contributions for your expediton by providing us a few details. We will create an account on your behalf at WePay. If you haven't already registered with WePay, they will send you an email to complete your registration.
Follow
In 2013, Lloyd Godson received a USD$1500 donation from a private individual in the US to purchase an OpenROV kit (and a BlueRobotics OpenROV compatible thruster upgrade kit), which he gifted to Newman Senior Technical College (NSTC) and the Port Macquarie Marine Discovery Centre. NSTC has a strong relationship with Industry Mid North Coast (IMNC) and, together with one of their member organisations (Birdon Marine Engineering), they have established an evening class for students interested in robotics called the Newman Birdon Collaboration Project (NBC Project). Lloyd is mentoring students during the build process and, based on his experience as a Science Communication Fellow on E/V Nautilus (www.nautiluslive.org), is encouraging and inspiring them to develop the OpenROV kit further by adding a water sampling device, mechanical arm and mapping capabilities. Since starting on the project, other IMNC members have come on board, including UAV Vision.
Lloyd and his team of young Australian innovators plan to connect with other Ocean Exploration Trust Science Communication Fellows from around the world who are also building ROVs with their students. How cool would it be if students in the US could pilot an OpenROV in Australia in real-time! Ultimately, they plan to take their OpenROV on marine discovery expeditions to explore their own aquatic backyard...and beyond!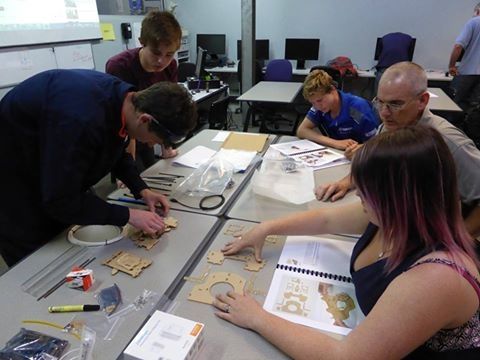 posted by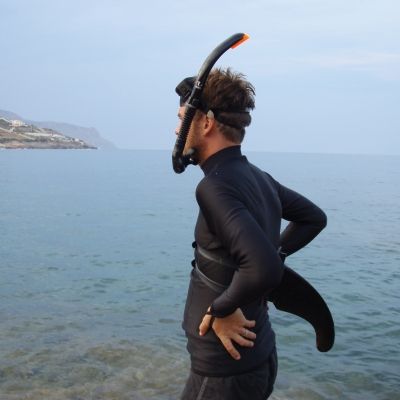 tikandbubbles
6 comments