Dominican Republic La Caleta Expedition
March 6 2015
The purpose of this trip is to do some general exploratory work along the southern coast of the Dominican Republic using an OpenROV to look at lion fish densities in deeper reef areas of La Caleta National Marine Park. In addition, we will be using the ROV to look for evidence of the former coastline, now underwater.
Read background
Accept contributions for your expediton by providing us a few details. We will create an account on your behalf at WePay. If you haven't already registered with WePay, they will send you an email to complete your registration.
Follow
Debrief - Dominican Republic
We were able to get the OpenROV in the water in Samana Bay. This is where we went after two days of sailing upwind in 20-25 knot winds through the Mona Passage. In Samana, we put the ROV into the water and it worked just fine. We use a fishing hand line for a tether management device, which works in a pinch. The ROV did well, but again, we had strong currents that made things a challenge, but we did get it down and looked around. Visibility was limited so there was not much to see, but operationally, the ROV did fine, so we are encouraged by this and look forward to using in other missions going forward.
In terms of basic exploration, we were able to successfully conduct the first plankton net tows in La Caleta MPA. This has been a protected area since 1985 and there is no plankton data for the park. We did tows at the south and west ends of the park and the samples will be analyzed by Dominican researchers. Our initial work showed that there appears to be a high level of recruitment at the south end of the park and much less at the west end. The predominant current flow is from south to the west, so this leads us to believe that La Caleta is proving to be a recruitment depository of marine life where it can settle onto the hard substrate of the reefs in the area and that little seems to be leaving the area down current. This is a preliminary hypothesis and once further analysis is done in a lab, it will yield a clearer picture of what types of marine life are moving into the area with the currents.
Finally, we also were able to lend a hand moving some coral nursery infrastructure from land to site in La Caleta where divers secured this, enabling the nursery to be larger. The coral being grown is the endangered staghorn coral, Palmata Cervocornis.
We were able to accomplish a lot considering the conditions, but unfortunately we were not able to use the OpenROV in this particular location. However, the first field test in Samana was successful so we are hopeful for using it in other locations going forward.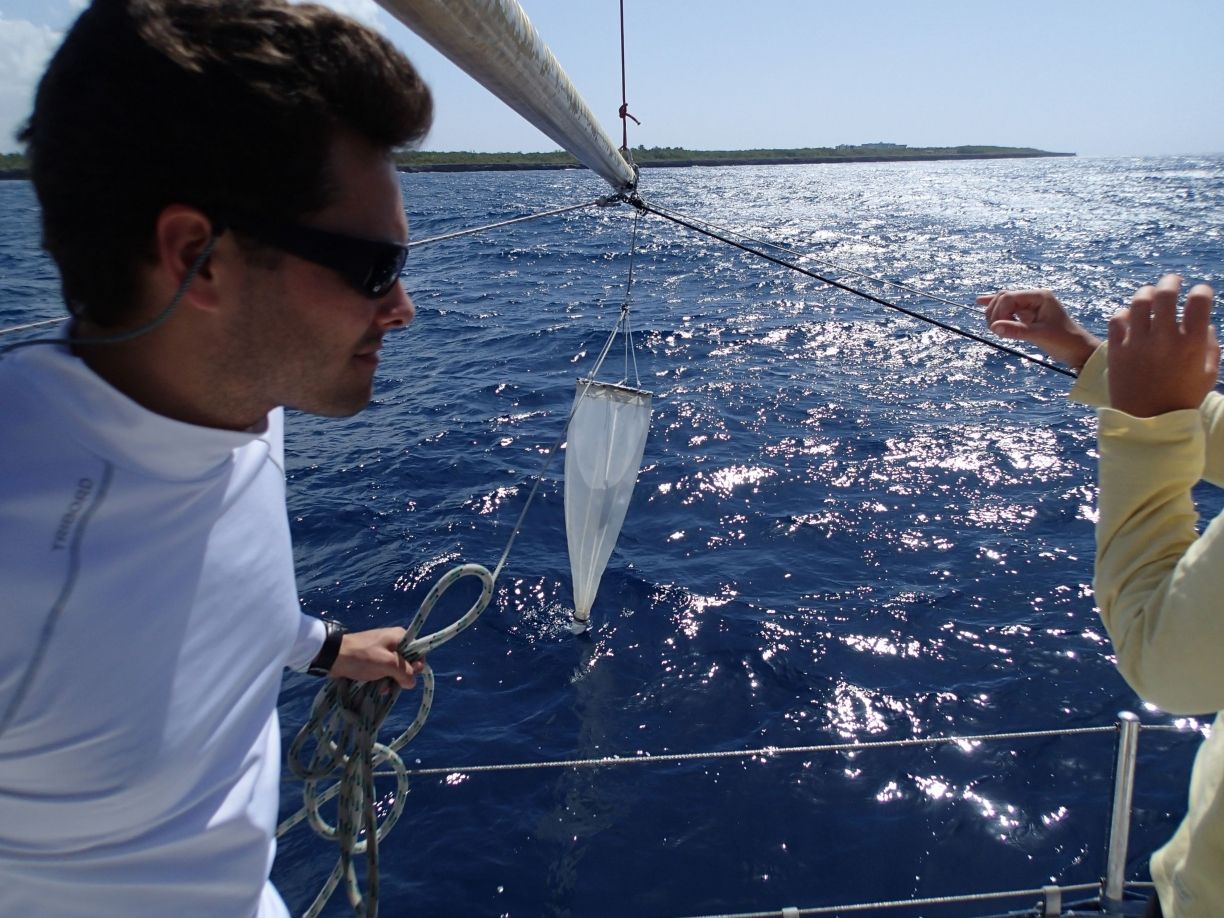 Apologies for the delay. We had very little online access while at sea and in the DR. Our original dive plans changed due to a number of factors. We had tether management issues which delayed us some and we also were faced with high winds, wave action and strong currents which would have made using the OpenROV challenging in La Caleta MPA.
Keene and The UM Exploration Science Team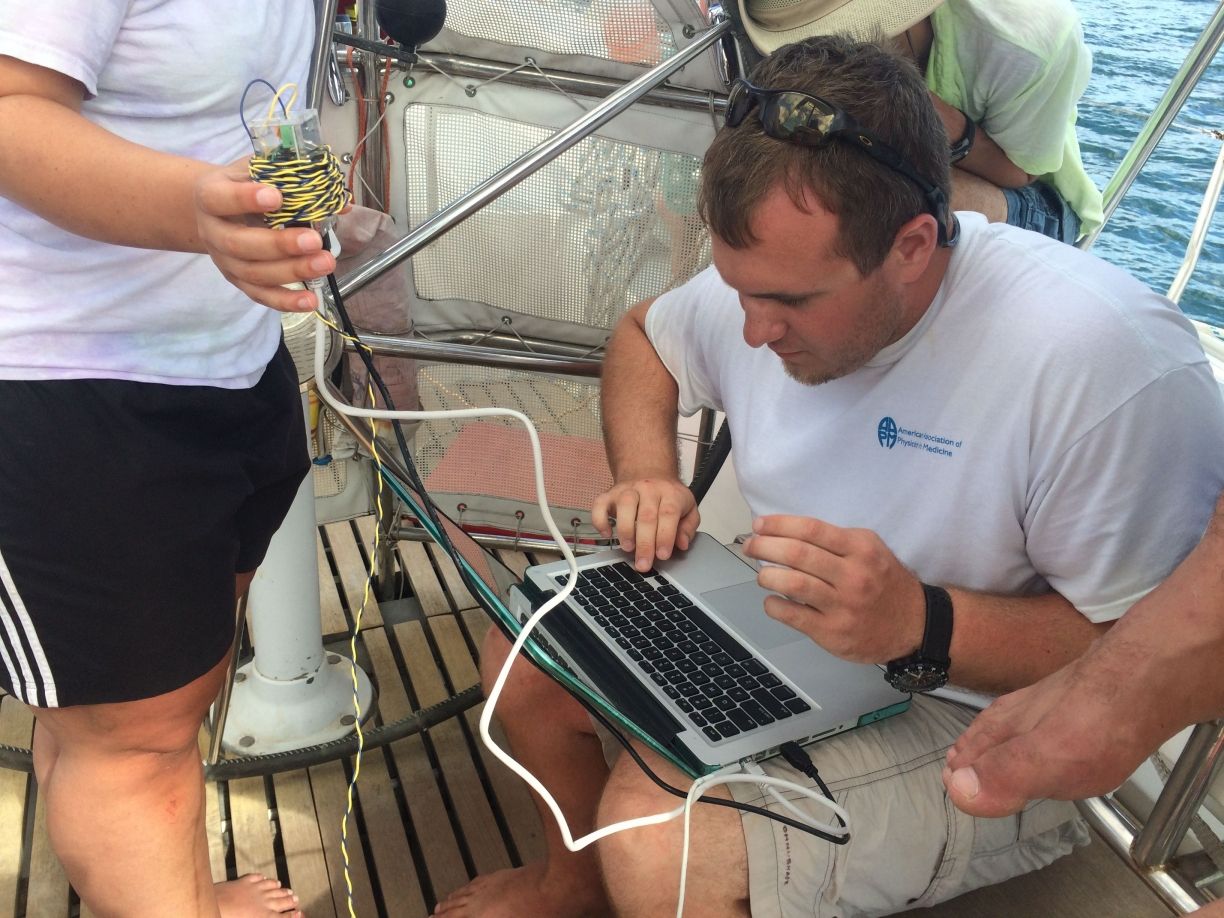 Tomorrow we hope to make dives on one of the deeper sites in La Caleta. Very windy but will try to dive midday before land effect kicks up the wind in the afternoon.
posted by
um_exploration
2 comments
We tested our pre-built ROV yesterday in the pool and it tested out just fine. We now have it packed up and will be heading out today for the Dominican Republic. We look forward to the experience and have been working with Dr. Ruben Torres of Reef Check to help secure a permit for our work in La Caleta. We will post more once we have a chance to get on site and get some imagery.
posted by
um_exploration
2 comments
The University of Miami is conducting an exploration science field studies course in Domincan Republic. One component of the trip will be using an OpenROV to explore some of the deeper reefs of La Caleta Marine National Park to assess the presence and densities of invasive lion fish. In addition, we will be looking for evidence of the past coastline, that is now submerged. We will be working with Drs. Ruben Torres of Reef Check Dominican Republic, and Dr. Francisco Geraldes, one of the pioneers of marine science in the DR.