Depth Test II
May 25 2014
In Waters 230 - 276m Deep, I will be Testing the Max Depth of Various Endcaps, Battery Tubes and other items, to determine if they can be used at these pressures.
Read background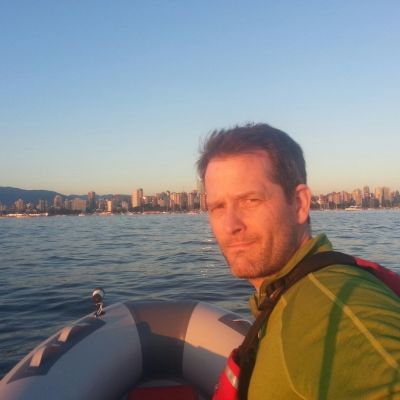 Accept contributions for your expediton by providing us a few details. We will create an account on your behalf at WePay. If you haven't already registered with WePay, they will send you an email to complete your registration.
Follow
Help me out!
This is a picture of the small pressure gauge dial.
Compare this picture to the video. Tell me your estimate for the depth of each of the 2 endcap failures.
E-mail me: darcy@drexollgames.com or post in the comments. :D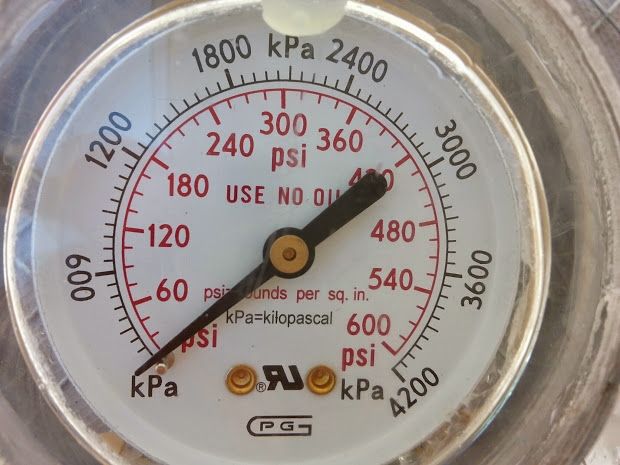 Here is the after pic right beside the before pic. Sooo convenient!
Large pressure gauge. It sprang a leak sometime after the cameras were eaten by the sea. (I guess I haven't mentioned that yet) It's failure is not surprising to me. I had to quickly repair it as between the last trip and this one, the epoxy came loose and the endcap came off. sadly gluing it went less than smoothly. I was quite happy it worked as long as it did. :D

Small gauges. all good.

1/2" solid endcap. You can see in the video that it had a faulty syringe seal. full of water now.

Empty battery tube. Failed in an undramatic way, and off camera. Small piece of endcap broke and it filled with water. It was squeezed flat first though.

2.6 battery tube endcap. I don't want to talk about it, or how I seem to have for gotten to seal the hole in the endcap. Too late, now you know. Full of water.

Semi-permanently sealed E-Tube, using hot glue. Holy poop nuggets, it worked like a charm. dry as a bone inside. I threw this together at the last minute and I was pretty sure it would leak from one end. (Woot!)

2.6 battery tubes with fake supports. These are the real champions of this test. This is the standard 2.6 battery tube. The 'fake supports' are just plastic tubes. I didn't have any extra batteries. :) They went to 260m+ depth. One of them was completely dry. it collapsed onto the fake battery, but didn't fail or leak. The other tube had a tiny bit of water in it, not enough to pool but more than condensation. This second tube doesn't seem to have collapsed at all!

2.6 endcap. You can see what happened to it in the video. It Failed at 147m (though calling this a failure is insane. 147 m is close to 50m deeper than my 2.4 endcaps lasted. Very impressed.

2 x 1/4" Again you can actually see what happened in the video. Failed at 180m. That is much worse than I hoped, but not a real surprise. It seems that gluing two pieces together is much weaker than the equivalent solid piece.

2.6 o-ring. The tube was full of water. It wasn't in the frame of the video, so there is no info on when this happened.

Buoyancy tubes. These two tubes held up just fine. ;)

Quick disconnects. The small QDCs both kept all the water out! Very surprised at this. They are $3 each at lees electronics, so not high end. The large QDC with oil in it seemed to be absent of water. The 'dry' one had some water in it, though I didn't see any corrosion yet. The question with that one, is weather is would have been bad enough to cause an electrical short.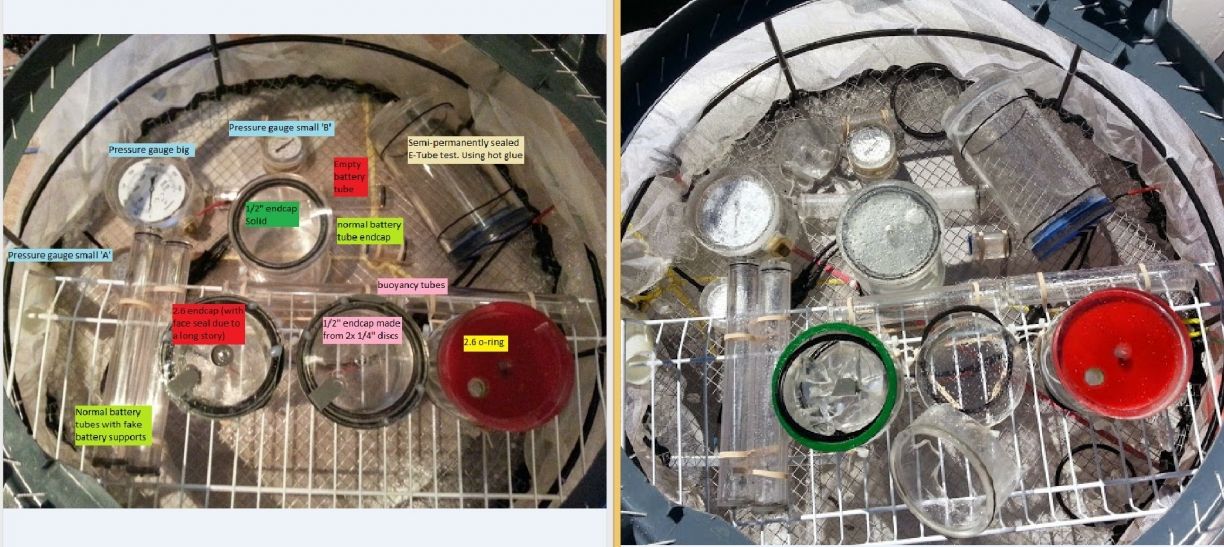 Here is the summary:
The water was very calm. Took very little time to travel the 2km from my launch point to the 285m+ target area.
The new rig went together very easily, lessons have been learned and mostly remembered, but lets not dwell on the forgotten mast...
I chose not to use lifesavers CANDY because I needed a fair bit of weight and I feared they would not last long enough to reach the bottom. It was, I think the correct decision as the cage sunk quite slowly at first, and the cameras failed before hitting bottom. With lifesavers I would have no idea how deep the rig went, but with the full weight I have some idea.
Having the clump weight on long (1.5m ish) rope really helped because I could put the rig in the water and get everything set up to my liking before tossing the weight in.
I had connection issues during pre-trip testing so I decided to set all the cameras to save files instead of stream. During the test however, I had a fairly solid connection. Because I was only using the 5v battery pack to keep the switch running, it kept switching off. I think it wasn't using enough current and the auto time out kicked in.
Each time I turned the battery back on, the cameras started recording and saving again, but I think they kept recording over the previous file. The raspberry pie does not have a battery to keep time with, and so the time stamp file name must have been repeated, erasing the already recorded video. Bugger! It didn't do that in testing, perhaps because in testing there was a computer/internet to get the time from? I don't know. The reason the footage I have survived is that the camera was shorted out during this recording. the other camera lasted long enough for the reset to happen and so its last video has no usable footage, just a water logged bubble for a few seconds then dead. I am very happy to have the footage we do have! phew!
The camera module kept running the whole time, but water did get in fairly early, but it did not fill completely. I was quite careful when placing the seal. Don't know what the issue was. Still, if it hadn't leaked, we would have no footage at all. :D
It was quite a battle getting the rig up, so much less buoyancy with all the tests failing. I quickly learned to let the boat do the heavy-lifting with each wave.
It was very dark by the time I got the rig back up. I saw 2 shooting stars and the milky way was bright and clear. The rig light up the water below my boat (the Bouncy Castle) before I could see it. I couldn't get a good picture of it. I need to bring a better camera for that. :D
As for how deep the rig went:
The network cable I was using is 295m long and at the end of the descent, it was going 'straight' down. It was very heavy so though there may have been some angle, it can't have been too much. When I was puling it up, at one point a tangle in the cable let go and I pulled (worried that it had broken) a very light cable for some time before I felt the weight again. At another point I pulled up a portion of the cable with another tangle in it. It is hard to be certain, but I am estimating the total length of the two tangles to be 20-30m. So the total depth is likely 265 - 275m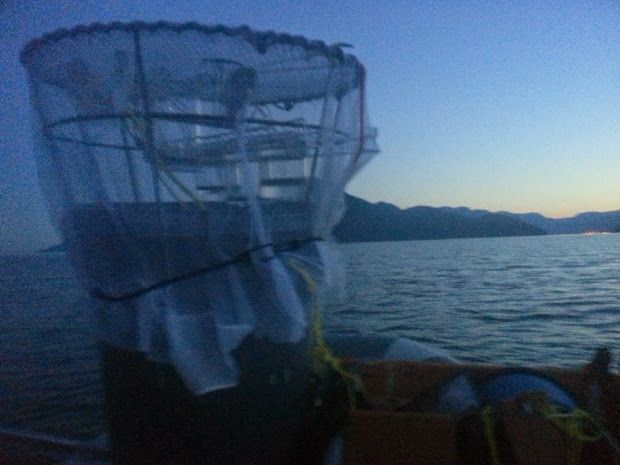 If anyone would like the video file, I have shared it here:
The advantage of the file vs youtube is that with VLC you can play it frame by frame.
To enable frame by frame you need to make the 'advanced' controls available. Just click on the 'view' menu and click 'advanced controls'. It is the same control bar you need to record a stream using VLC. There are 4 new buttons. it is the one on the right. each click will advance the video by one frame. Mostly that would be very tedious, but right around the failure point it lets you see things you would otherwise miss. ;D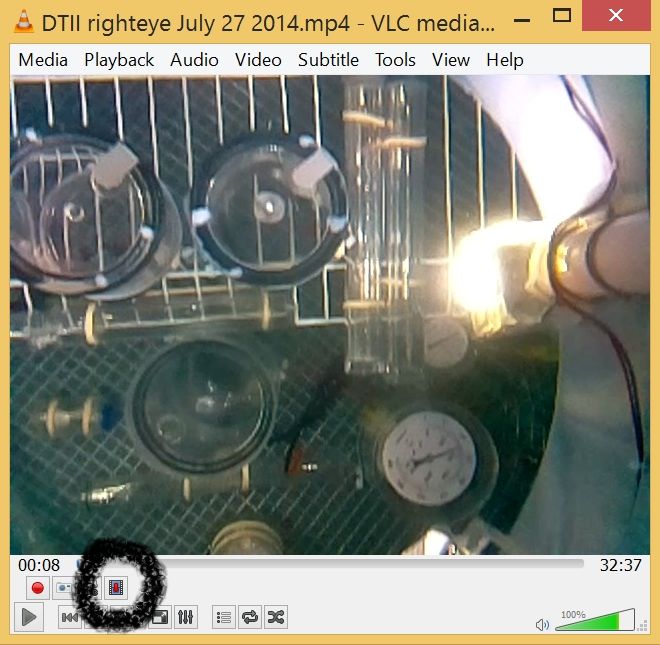 This is 10 seconds before the 1/4" + 1/4" endcap fails. About 180m depth.
posted by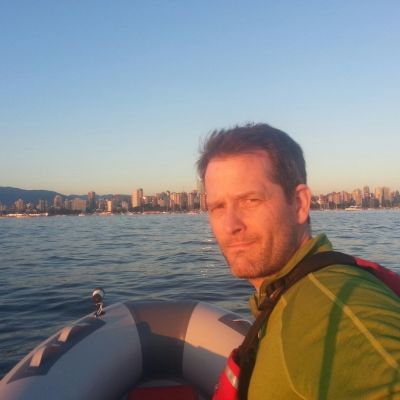 Darcy Paulin
2 comments
This link starts you 10 seconds before the 2.6 endcap fails. According to the large pressure gauge, it failed just shy of 150m! Nice! 147m is what it looks like.
I will compare this to what the small gauge, but first I need to go get it as a reference point. I will update this post once I do that.
In Waters 230 - 276m Deep, I will be Testing the Max Depth of:
- v2.6 Endcaps strength
- v2.6 O-ring Seal (using a ~1" thick endcap)
- v2.6 Battery Tube/Endcap Strength
- v2.6 O-ring Seal
- 1/2" (Solid) thick modified v2.6 Endcap ('under pressure' software suggests this will survive.)
- 1/2" (2 x 1/4" glued together) thick modified v2.6 Endcap
- Thicker Battery Tube/Endcaps modified v2.6 (these are twice the thickness of v2.6 Tube/Endcap, so 1/8" tube, 1/4" endcap, and are powering the Test Module and Lights. It is possible they could fail, while the standard v2.6 hold, as the standard tubes are meant to flex some under the pressure and the thicker tubes may break instead)
- 1" Diameter, 1/8" thick tube, 1/4" Endcap ~7" long. Same material as v2.6 Battery tubes, PET-G (I have 2 of these that I intended to use for buoyancy)
- Various Pressure Gauges
- LED Modules, Sealed in Clear Epoxy. Hysol E-30CL.
- Test Module. 1/4" thick tube with ~1" Endcaps. Contains: 3 Raspberry Pi's, 3 Raspberry pi Cameras, Network Switch, Home Plug Adapter, DC to DC power converter. Overheats from cold in 8 to 15 min when sealed in Tube. (It will run longer in the cold lake water but I am unsure how long)
You can get 'Under Pressure' for free: deepsea.com/under-pressure-upwin