[ ] to Summit
January 15 2015
Accept contributions for your expediton by providing us a few details. We will create an account on your behalf at WePay. If you haven't already registered with WePay, they will send you an email to complete your registration.
Follow
Kate and I set out to Climb saturday.
Andy and Luke came along. When we arrived at the crag (cragmont in the Berkeley Hills) we found around 10 people there. We set up a top rope over a 5.10, and had Kate and Luke rappelled over the edge. The group got in about 4 climbs. Before switching routes, getting onto a slabby 5.8, and practicing trad gear placement and theory. We left after climbing for 3 hours.
The difference between climbing on rock and climbing in a gym is both mental and physical. Gym's paint a very clear path (colored routs) that eliminate the mental stress of figuring out what will hold, where your next foot placement is, and to some extent where the rout is going (other than 'up'). It's the difference between trail hiking and bush whacking. There is an initial stress with the unfamiliar, which translates to a perceivable slow down of time. It's the same experience you have while driving to a new place, or exploring a new town. Your brain is working harder to interpret new locations deciding what is important and what is irrelevant, and keeping you on your toes. Which is to say; that experience is the only way to get you to a point of being comfortable in what others might think of as chaos. Climbing on rock, is easier, after you've climbed on rock.
Physically, rocks are all different; even gym rocks. So getting out on a crag, and experiencing new or different rock give you an understanding of it's friction, geometry, formation types, variations on holds, and durability. With the advent of climbing shoes I believe that the initial start on rock in terms of staying on the wall, have been eased compared to climbing in leather booths. Not to say that you'll get elvis legs, sore fingers, and lose the ability to grip... for an hour or two.
Beginning climbers find themselves having sufficiently more mental stress than physical stress, after becoming comfortable with the rock (location or type) is when the physical stress begins.
To be honest I'm not a huge fan of climbing. I would rather be exploring a trail, or off in a boulder field. Climbing in gyms tends to be overly physical after you understand the dynamics, and less explorative in my experience. I much prefer running or getting lost on my bike. However, climbing is a great access point to rope work, which is a valuable mountain skill to have, that gains you access to sketchy cliffs, repels into valley drops, and eventually, safety lines up steeper and steeper faces to summit 60 degree peaks, and even safe (as possible) travel over crevasse laden glaciers.
Mountaineering, freedom of the hills, says it in it's title; the skills and techniques are in themselves tools, to allowances to all that the mountains have to offer. Up, down, wet, and cold. For myself Mt. Rainer is an arbitrary goal. albeit a high one, it's a point to strive towards, not jump to the top of. The path there is pointedly to experience the route in my own way, and to have the experience, and freedom of exploring it on my own (meaning un-guided).
Skills Reviewed:
Trad gear placement, repelling, top rope set up (not in depth)
Experiences:
climbing rock, rappelling, dealing with different rope diameters.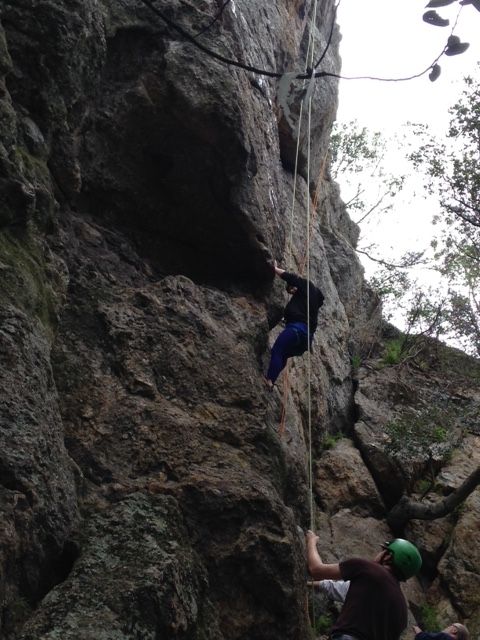 posted by
skolk
3 comments
The first time I stepped off trail was the summer of 2008 with NOLS Washington in the North Cascades. It was somewhat odd. we were on snow, but even then it was a realization that trail boundaries were something I had created for myself. There was some mess of a conflict with leave no trace, front country tourism, and an archetype idea of John Muir going... well everywhere.
Seven Years later, trips, expeditions, travels, all packed in. I'm taking my Girlfriend (who hikes faster, and has biked further than I) into the mountains. While no expert myself, I can get up a few peaks. Now it's time to see if what I know is enough to be able to teach her.. to do something I've had on my list for a while. Mt. Rainer.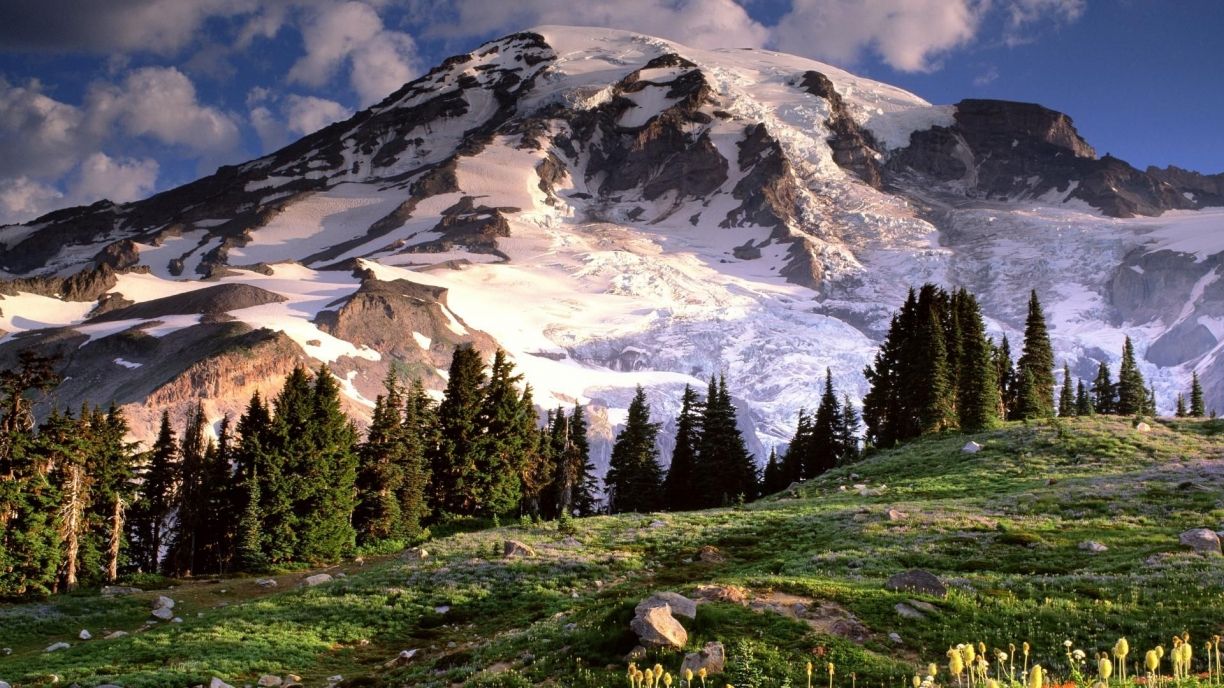 posted by
skolk
3 comments